Follow the voice. Easy-to-operate, get an accurate result

High-pressure reminder

The average result of the latest 3 tests

Double memories

Measure your blood pressure anytime at home

2×90 groups of memories
4 AA batteries are needed (included)
Display Digital LCD
Weight approx. 460g (no batteries)
Brand: Sinocare
Model: BA-801
Warranty: 1year
Manufactured by: China
Product Description
Sinocare Blood Pressure Monitor, Upper Arm Blood Pressure Monitor SinoHeart A801 with Large LCD Display, Upper Arm Cuff (24cm-34cm)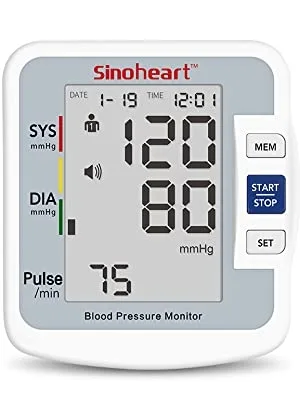 Product Description
Accurate & Stable Measurement.
Smart pressuring technology. Show the average result of the latest 3 tests.
Measure with only ONE button: Accurate measurement requires only one button, even elders who don't use electronic devices can still easily get started.
Convenient for Home Use: Measure your blood pressure anytime at home. Guard for health,a family must-have!
2 in 1!
Store 2 groups of data: Sinoheart set with A/B dual user mode, it can record the result for both Mom and dad.
2×90 groups of memories, make it convenient for parents to compare the blood pressure changes of their own.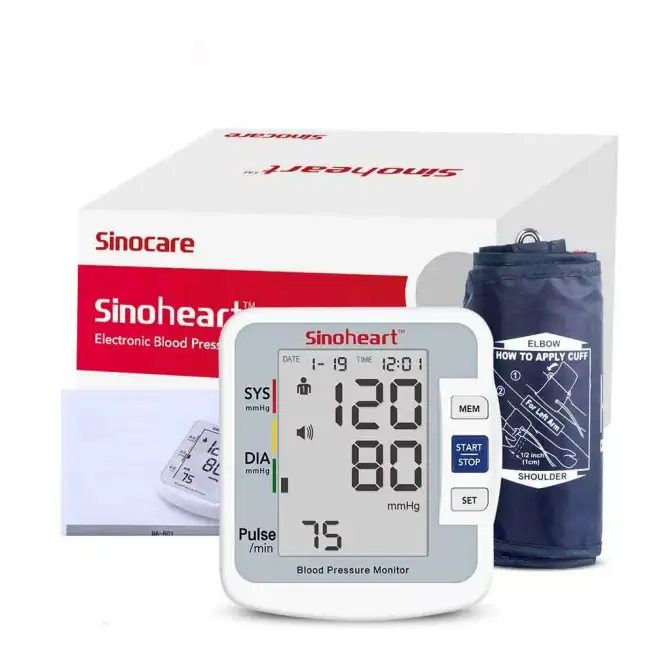 Best Care For Your Family
Precisely reached these country's standards, ensure absolute high quality.

Not all of the blood pressure monitor could make it.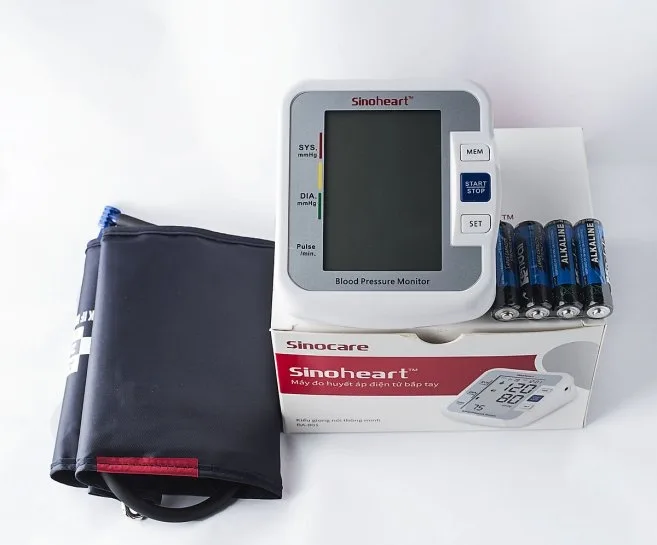 NOTE
Removing the Batteries will erase all reading in memory.
Use only a soft dry cloth to clean the unit. do not use solvents or other petroleum-based cleaners.
A circuit diagram and repairable part can be provided if it's necessary.