Product Description
Beurer MG 148 Shiatsu massage belt
Classic massagers are great for relaxing your back, arms or legs, but rarely can you use them on some of those hard-to-reach areas, such as your shoulders or neck. The Beurer MG148 Shiatsu Massage Belt is here to change all that, as it is designed specifically for those areas, and features four rotating massage heads that perfectly imitate the ancient shiatsu massage technique for perfect relaxation.
Key Features of the Shiatsu Massage Belt
Targeted massage for shoulder and neck area
Easy operating element on the belt
Four rotating massage heads with the choice of two directions
Practical handle for manual positioning
Hands-free application is possible by attaching it to the body
Includes a belt extension if needed
Light and heat function for perfect comfort
Automatic switch-off function
Dimensions: 124 x 14 x 10cm
Power in Watt: 12W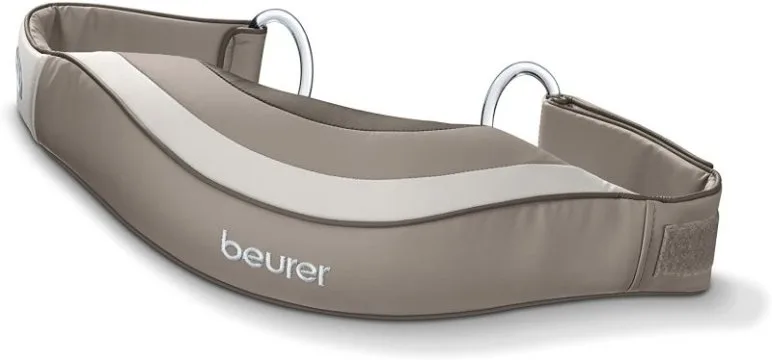 Rotating Heads for Shiatsu Massage
Traditional shiatsu massage is an ancient Asian technique that includes soothing and relaxing pressure with the fingers, thumbs and palms. This Massage Belt features four rotating massage heads that imitate these movements. You can choose the direction yourself with the help of easy-to-use operating buttons on the belt.
Where Can I Use the Shiatsu Massage Belt?
The belt is ideal for targeted application on the hard-to-reach areas of the body. It feels wonderful massaging your shoulders and the back of your neck, and the practical handles make it easy to move to just the right spot.