Easy-to-use
The Beurer HK55 offers you 3 temperature settings, each electronically regulated, so you're always comfortable and in control. Much safer and easier to use than a hot water bottle, the HK55 will keep its temperature consistent, without hot spots, and will switch off automatically after 90 minutes.
Comfortable fit
The HK55 wraps around your body using soft elasticated straps with a velcro fastening. Secure around your back for soothing lumbar pain relief, or around your stomach to ease cramps and discomfort.
Unique design
Like no other heat pad around, the Beurer HK55 is intelligently designed with ultra-fine, flexible heating elements which allow the heat pad to be rolled into a warming neck brace – perfect for easing tension in your neck and shoulders.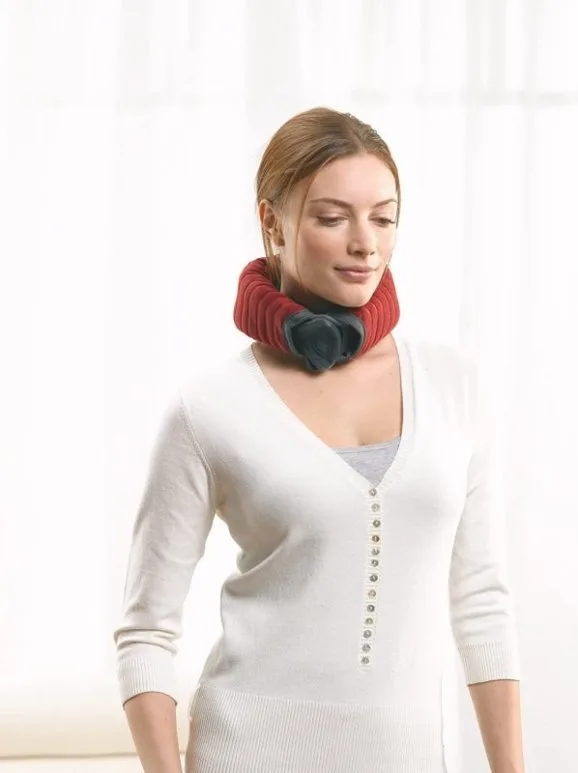 Natural pain relief
Heat is a great natural form of pain relief; applying heat to any area of the body will increase blood flow, circulating additional proteins and oxygen around the body. Removing the need for medicinal pain relief, heat therapy is popular amongst GPs and physiotherapists as a way to ease stiffness, reduce pain and inflammation, and relieve muscle spasms.
Heat where it hurts
The ingenious design of the HK55 Multi-functional Heat Pad allows you to target exactly where it hurts. The elasticated straps can be secured around your waist to ease back pain or stomach cramps, and the innovative design and ultra-fine heating elements allow you to roll the heat pad into a warming neck brace.