Product Description
Beurer FM 150 Pro compression massager
Beurer FM 150 Compression Leg Therapy at Home
Beurer FM 150 Compression Leg Therapy Massager for Home Use
Beurer FM 150 is an air compression leg therapy massager. It delivers revitalising pressure massage that improves circulation in the legs, relieving discomfort, heaviness, swelling and fatigue.
Beurer FM 150 Compression Leg Therapy Massager helps to relieve discomfort and pain of heavy legs by restoring the functionality of venous valves and pushing the accumulated venous blood from the lower legs towards the heart. Used regularly, the Beurer FM 150 combats the acute discomfort caused by heavy legs and swelling and helps to prevent the long term chronic symptoms of heavy legs (i.e. feeling of heaviness in the lower legs and swelling) from arising.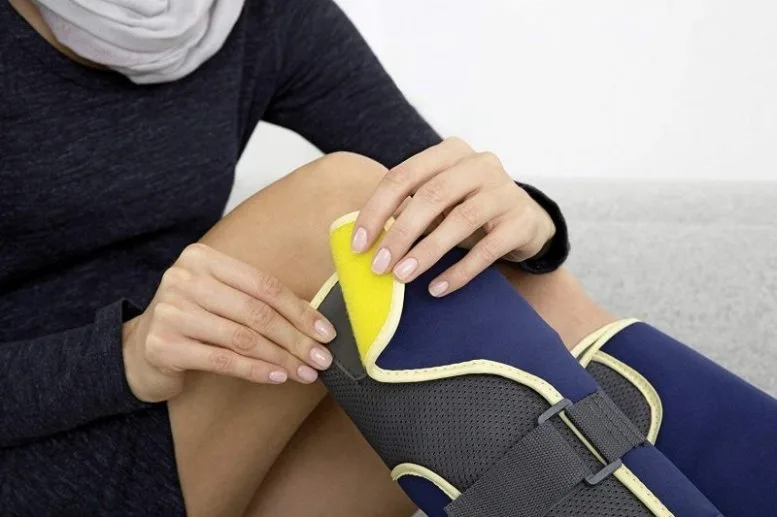 Beurer FM 150 Compression Leg Therapy benefits
Relieves leg muscle fatigue
Revitalises tired legs with soothing air pressure massage
Promotes circulation
Improves venous blood flow
Prevents varicose veins and spider veins
Reduces swelling and heavy legs
Relieves sport related leg muscle tension
Treats activity related leg injuries, such as bruises and sprains
Treats lower legs bruising
Beurer FM 150 is suitable for use by for adults aged 18 – 60.
Beurer FM 150 Compression Leg Therapy Massager overview
Compression leg therapy
Suitable for home and travel use
Supplied with a convenient carry pouch for storage and travel
Light and compact to carry
Mains power and/or battery powered – as convenient
Fitted with 3 pin UK plug
Supplied with 4 x AA batteries
Easy to use
Hook and loop fasteners for individual adjustments of leg cuffs for best fit on legs of all sizes
Manual control switch (ON/OFF)
Compression massage applied to one leg at a time and alternates automatically
Timer function (i.e. 10 – 20 – 30 minutes)
Safety STOP button
Automatic switch off function (set to the maximum timer setting of 30 minutes)
CE mark
3 years warranty
Box Contains
1 x Beurer FM150 Vein Trainer
2 x Leg cuffs
2 x Air Hoses
1 x Control Unit
1 x Storage Bag
4 x AA batteries (1.5V)
1 x Mains Unit
1 x Instruction Manual
Benefits
This gradient pressure has numerous benefits, including;
Improving venous blood circulation
Restoration of venous function
Promotion of blood circulation
Reduces the heavy feeling in your legs
Prevents varicose veins
Addresses muscle tension/soreness
Aids recovery of sports injuries including sprains and bruises
Can improve cellulite